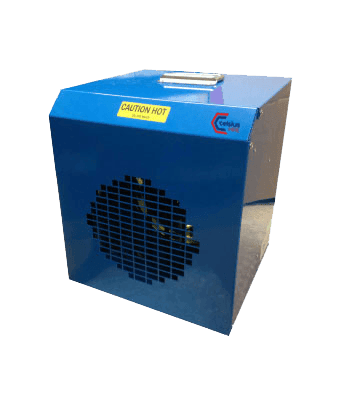 The Celsius Hire 3KW FAN HEATER is a small but robust fan heater, ideal for use in offices, storage areas and warehouse heating applications. The unit is lightweight and freestanding, therefore able to be directed at the required areas.
3KW Fan Heater Specification
Temperature Range (Air Off)
Electrical Supply Voltage
Celsius Hire offer a range of heaters suitable for multiple industries and events. Take a look at our best selling range of heaters for hire or get in touch for more information.  
3 Good Reasons to Hire From Celsius…
Equipment specified to your
specific application
Rapid response solutions,
24/7
No obligation site survey by our team of
technical specialists
Ask Celsius Hire for a quote
Our knowledgeable team will be in touch without delay…