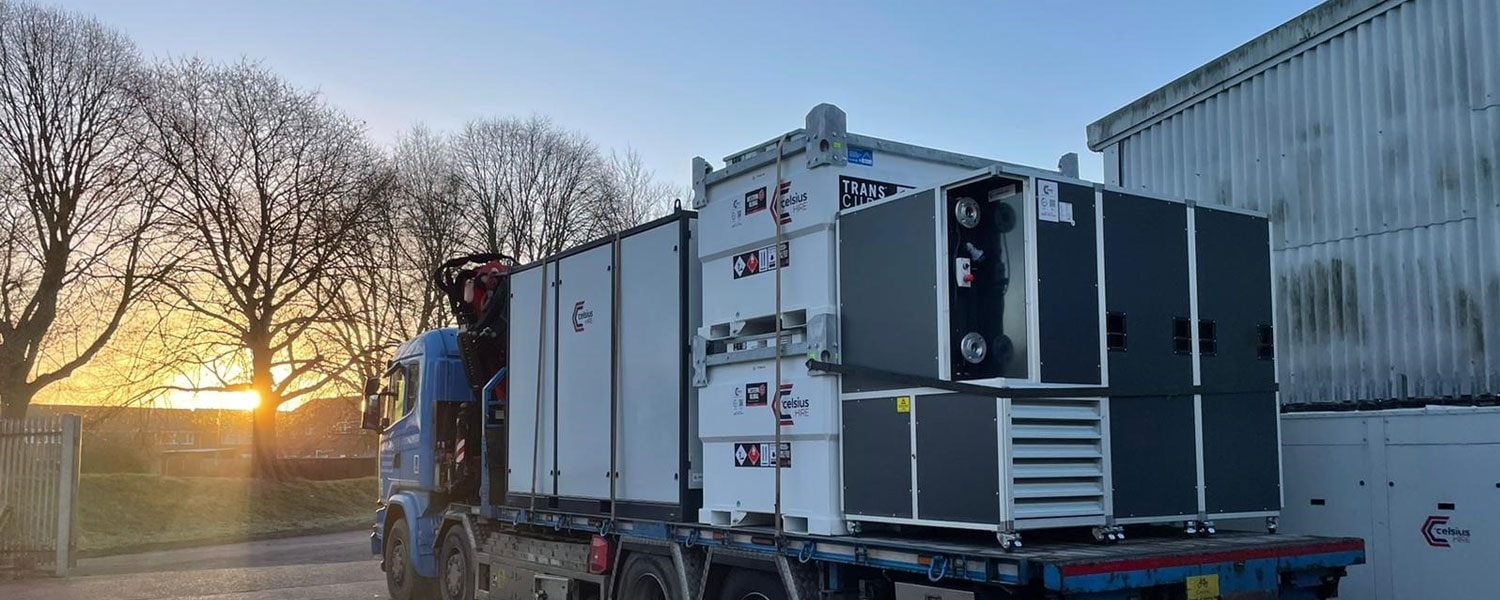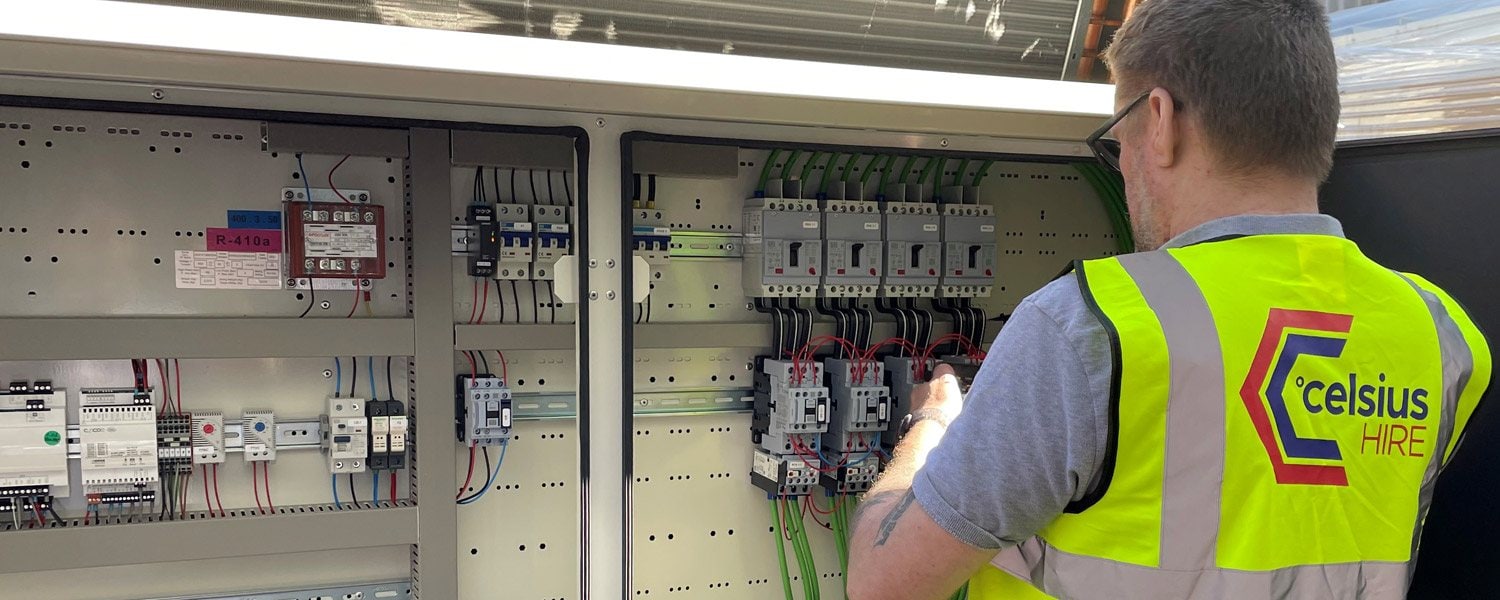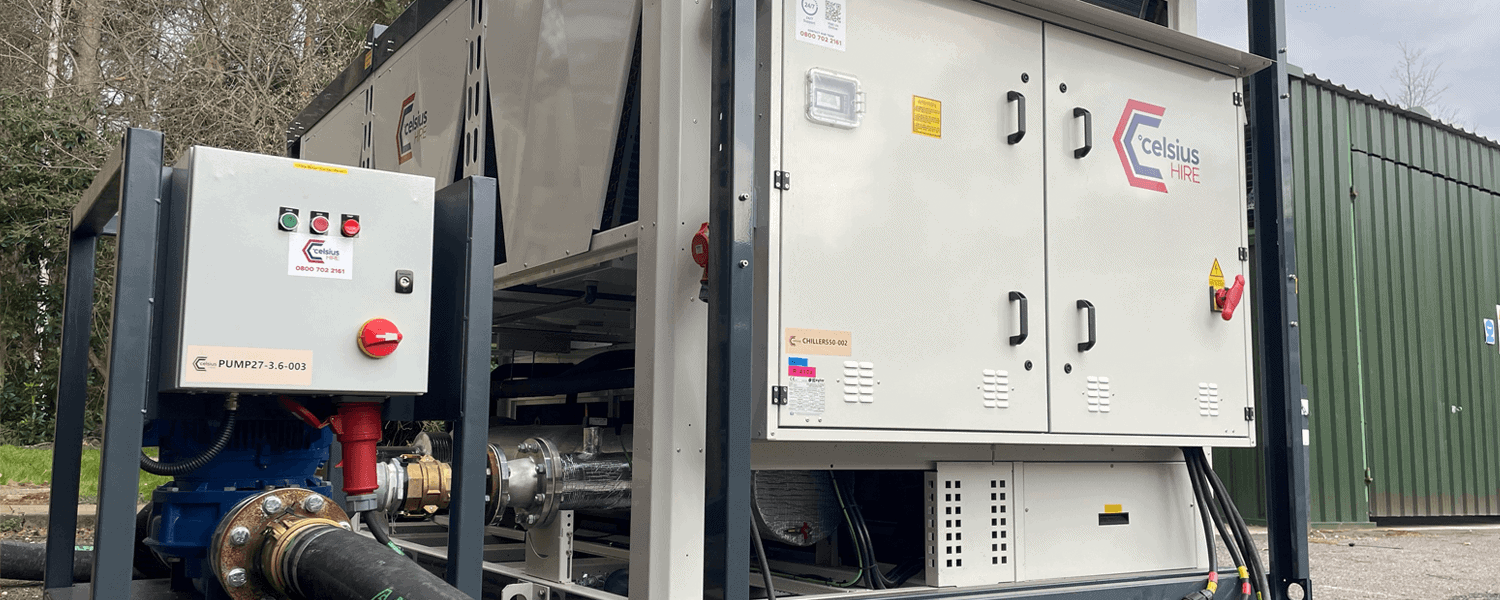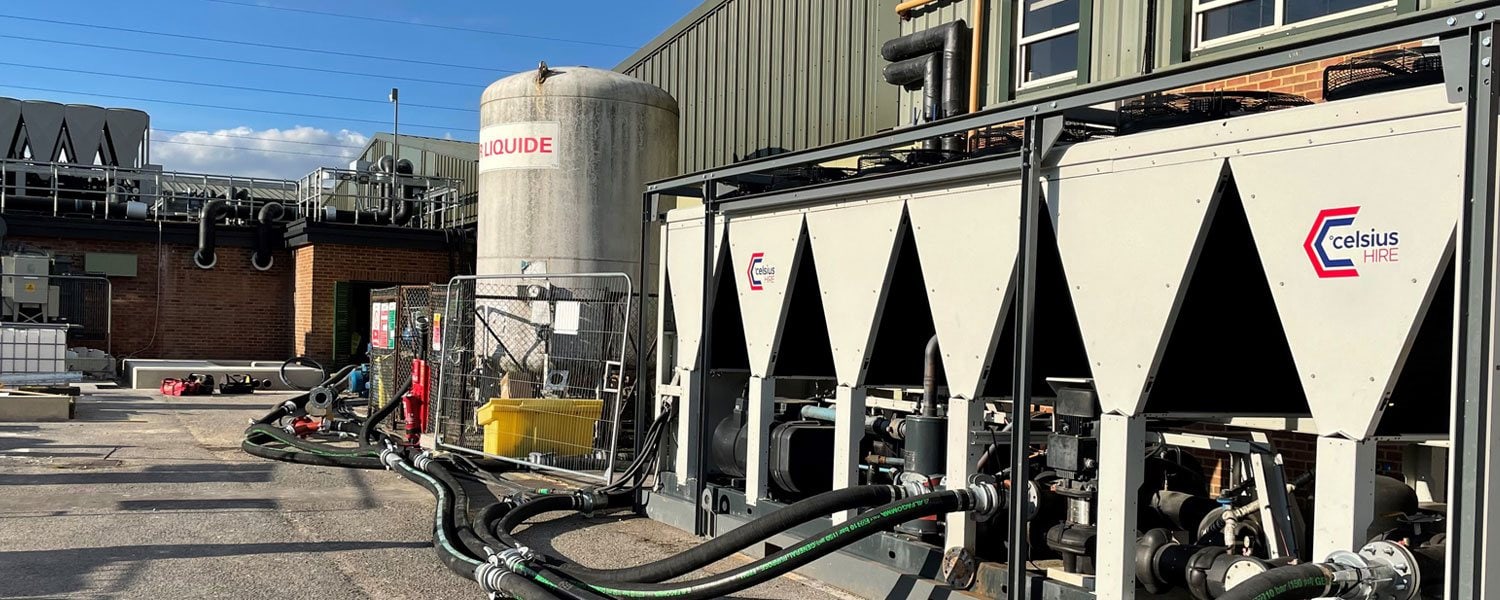 1: Temp Control
Your temperature control rental partner
2: 24/7
24/7 Hire & Support. Call us any time, any day
3: Projects Managed
Projects managed
from start to finish
4: From Enquiry
From enquiry to installation in no time
Contact our knowledgeable cooling & heating team on 0800 702 2161
Temperature Control Rental
We have you covered
With an extensive range of cooling & heating equipment, Celsius Hire will meet your needs. Our fleet can cover a temperature range of -40°C to +90°C. With stock of Chillers, boilers, air handlers and portables, we are ready to be part of your urgent requirement or planned project.
Hire and Support
Call us any day, any time
Helping you get back to business quickly. Call Celsius Hire 24/7 for your chiller, boiler and air conditioning needs. Effective temperature control equipment hire solutions turned around rapidly to prevent downtime to your cooling and heating systems.
Managed, Technically Driven Projects
By our experienced team
Our team will work with your business to provide the most applicable, economic and robust rental package. Our hire service includes management of the project from start to finish, including deliveries and installation to de-install and collection. Effective hire, managed to prevent downtime to you or your clients temperature control system.
Work with

Celsius

it's

simple…
Three simple steps to easy installation
Step One
Contact us now for a prompt technical consultation and receive an immediate quotation.
Call 0800 702 2161 or Enquire Here»
Step Two
Arrange a no obligation site survey with one of our experienced team members, specifying a technically driven solution with the client in mind.
Step Three
Confirm your acceptance and co-ordinate a managed installation in line with the sites processes and procedures, installed by a fully qualified engineering team at any time, any day.
Flexible
For your changing business needs
Be it an emergency solution following failures on existing equipment, a planned project or even hired equipment on a long term basis, you will have the flexibility that comes with a hire package. Need to upgrade your cooling or heating system due to increased demand, modify your process, or replace failed capital equipment – no problem! Hire gives you the flexibility to amend your contract as you go. Celsius Hire will help make the correct decisions for you.
Cost effective
With fixed monthly costs
Continue your operation with a medium to long term rental solution as an alternative to capital purchase. With fixed rental prices, you can accurately budget your outgoings and manage your cashflow. With our 24/7 call out line, regular servicing and repair included, there will be no hidden costs to consider.
A Safe Bet
In times of uncertainty
Celsius Hire Ltd are operating at full capacity during the CV19 crisis, here to support our customers, in particular the NHS and other Social Services sectors, whilst complying with the current government guidelines at all
times. In the crazy world that we now live in, do you know where your business will be in the next few years? Hire gives you the peace of mind that you are not committed to outlaying capital on plant that may not be suitable for your operation in the future.