A wide range of ancillary items for hire.
Celsius Hire have a wide range of ancillary items available for hire. These can be hired individually or used to support a full hire project involving our range of chillers, boilers and air handling units.
Temperature Control Rental
We Have You Covered
With an extensive range of cooling & heating equipment, Celsius Hire will meet your needs. Our fleet can cover a temperature range of -40°C to +90°C. With stock of Chillers, boilers, air handlers and portables, we are ready to be part of your urgent requirement or planned project.
24 Hour Hire & Support
Call Us Any Time
Helping you get back to business quickly. Call Celsius Hire 24/7 for your chiller, boiler and air conditioning needs. Effective temperature control equipment hire solutions turned around rapidly to prevent downtime to your cooling and heating systems.
Managed, Technical Projects
By Our Experienced Team
Our team will work with you to provide the most applicable, economic and robust rental package. Our hire service includes management from start to finish, including deliveries and installation to de-install and collection. Effective hire, managed to prevent downtime to your business.
Connect
Connect with us on LinkedIn. Keep up to date with news and build your network.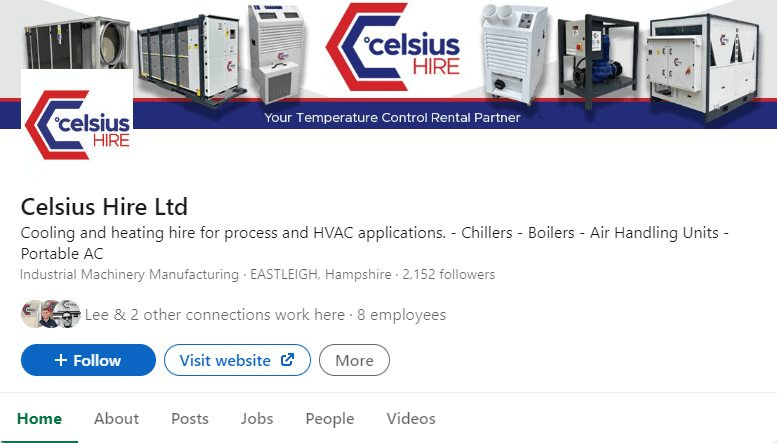 Get in Touch
Fill in your details and our team contact you. Alternatively call our 24/7 phone line on
0800 702 2161