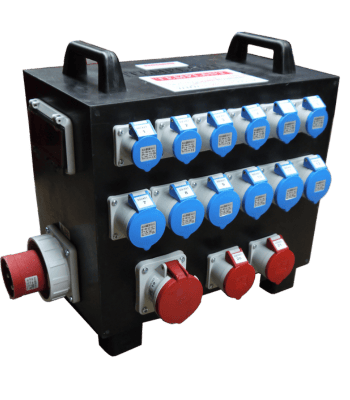 Distribute power to various rental equipment
Save costs on installing permanent power distribution and cabling
Lug to lug, Powerlock and Commando plug connections available
Celsius Hire's range of Distribution boards and cabling are available to be hired to split single power supplies to multiple equipment, or extend to rental equipment locations. In turn, this reduces the cost that you have to invest on installing permanent electrics for the hire package.


All of our distribution boards and cabling are selected to supply our hire equipment, and can be fed from the clients mains supply or a Celsius Hire generator package.  This is perfect for hires short or long term, from industries such as events all the way to large mechanical and electrical projects.
An
Efficient

Service
3 Good Reasons to Hire Celsius…
Equipment specified to your
specific application
Rapid response solutions,
24/7
No obligation site survey by our team of
technical specialists