From Delivery to Installation and Support
Attention to Detail with Every Hire
Celsius Hire are dedicated to proving the ideal chiller hire, boiler hire, rental air conditioning or temporary heater. We provide a completely free site survey; this will allow us to assess the site and plan an ideal cooling or heating hire solution.
Our sales engineers will discuss all aspects of the hire during the site survey as well as 24/7/365 day support.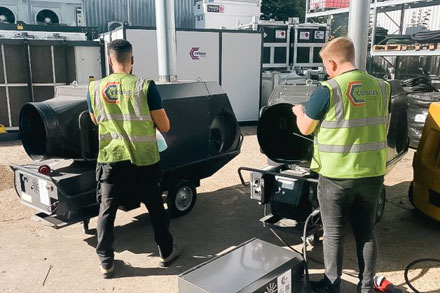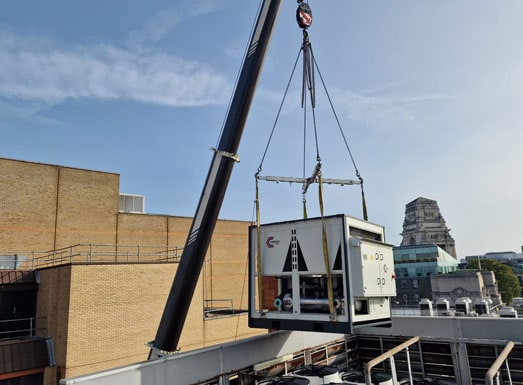 Transport: Haulage, lifting and plant movement
From start to finish Celsius Hire provide a full turnkey service. Detailed in your site survey we'll provide a transport solution; from small vans, tail lifts to HIAB HGVs. Organising additional support and lifting; including cranes, lift/shift teams and fork lifts – we work with your specific site requirements to deliver with ease.
Our team of engineers will take care of the whole installation process, from overseeing the offloading and positioning of the hire equipment to installation, commissioning and handover to the client. Our teams strive for a flawless install; working around the clock to ensure the customer requirements are met to the highest level. Whether is a scheduled install or an emergency requirement, each installation will be carried out with as little disruption to the system or process as possible. We pride ourselves on our team of likeminded experts in their field.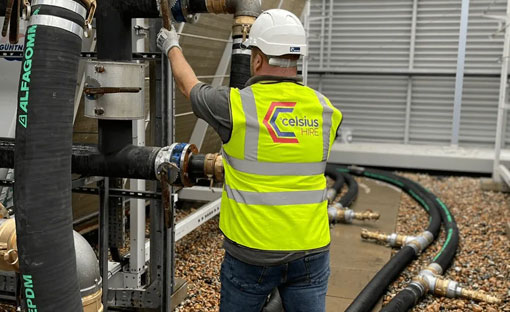 Service and Support Throughout Your Hire
Our team, both in the office and on site, are here to help throughout your hire. We pride ourselves in providing a smooth and easy service from start to finish. We have a new and modern fleet of cooling and heating hire units; we take pride in our equipment being market leading. So naturally we look after our equipment, whether its in our yard on on your site – ensuring a high end service.
Breakdown and Technical Support Procedure

For all breakdowns concerning Portable AC units and heaters, why not check out our troubleshooting guides below?
If you need technical support from our team, please follow this procedure: 
Item Number
Ensure you have the item/serial number of the hire item you have an issue with.
Call Back
You will receive a call back by our technical support engineer. Ideally please position yourself in front of the equipment during this call.
Diagnosis
The technical support engineer will go through a couple of questions with you over the phone and may ask you to press buttons on the controller on the equipment if you feel comfortable doing so. This is a key part of the process as the alarm indicators may help us properly diagnose the fault over the phone and save critical time in the resolution process.
Technician Dispatch
If the fault cannot be cleared over the phone, we will dispatch one of our trained technicians at the earliest available opportunity, and our office will advise turnaround time for you.
Connect
Connect with us on LinkedIn. Keep up to date with news and build your network.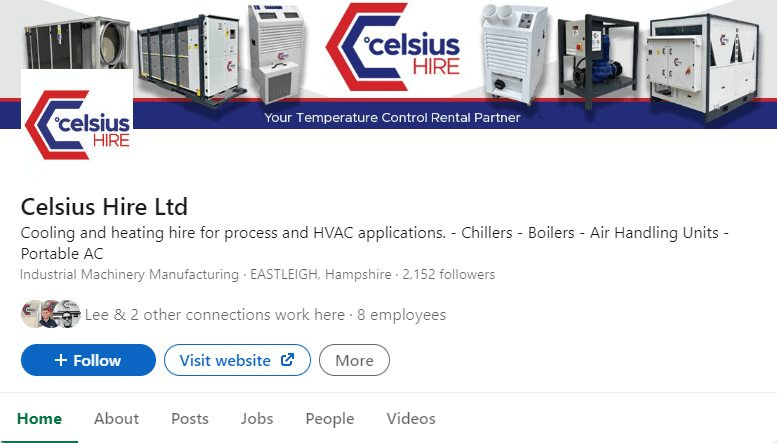 Get in Touch
Fill in your details and our team contact you. Alternatively call our 24/7 phone line on
0800 702 2161