Bespoke Dry Air Cooler Solutions for Your Process
With a typical temperature range of between 20°C to 90°C, our Dry Air Cooler hire packages are a versatile rental solution for your business. Get in touch with us to find out more.
Dry Air Cooler Rental from Celsius Hire can provide you with energy savings on your process cooling throughout the year. Termed 'Free Cooling', Dry Air Coolers use ambient air to reject heat of the fluid medium.
Our hire fleet units range from 250-500KW, however are able to provide much higher duties under certain conditions.
Available for emergency hires, planned projects or even long term rental, our equipment is designed with the hire market in mind. Flexible connections and coil manifolds ensure quick connection once the equipment is landed on site.
Celsius Hire Dry Air Cooler fleet can support a wide variety of applications and industry sectors.
Supporting Ancillaries for Hire
Celsius Hire stock a wide range of ancillaries to supplement our large cooling and heating hire fleet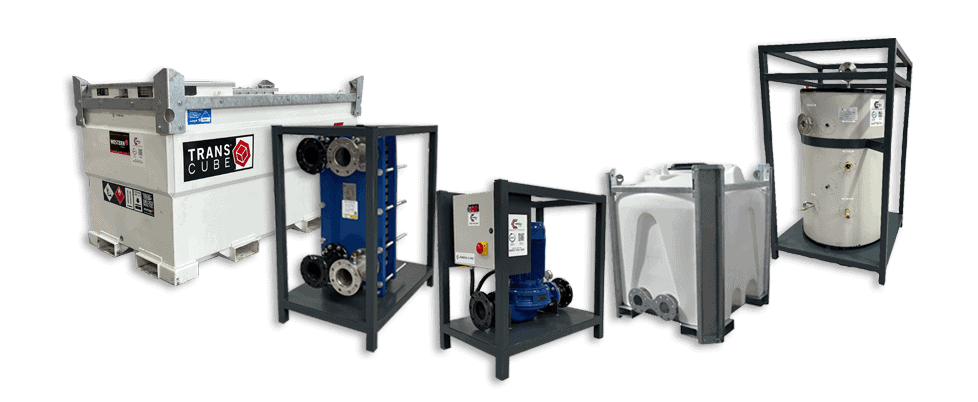 3 Simple Steps to Easy Installation...
Step One
Contact us now for a prompt technical consultation and receive an immediate quotation.
Call 0800 702 2161 or Enquire Here»
Step Two
Arrange a no obligation site survey with one of our experienced team members, specifying a technically driven solution with the client in mind.
Step Three
Confirm your acceptance and co-ordinate a managed installation in line with the sites processes and procedures, installed by a fully qualified engineering team at any time, any day.