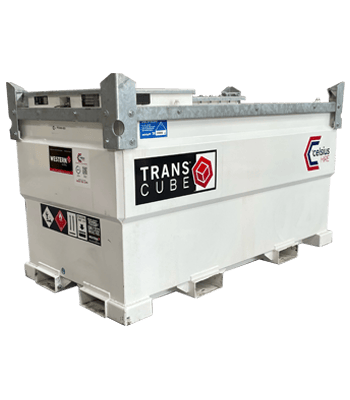 Compact footprint
Easily manoeuvred by forklift with lifting eyes for offloading
Access hatch for maintenance or inspection
Celsius Hire have a large range of bunded fuel tanks available for hire. These support our range of boilers and indirect fired heaters. Our tanks range from 1000L to 9000L and are fully compliant with regulations on external fuel storage. The level in the tanks can be viewed remotely with Celsius Hire's 'Fuel Monitoring' Service.
Fuel tanks can be hired with Celsius Hire's range of cooling and heating hire equipment, or standalone to match your requirements. All fuel tanks come complete with a fuel line to connect to Celsius Hire equipment or your system, and multiple units can be connected to a single tank if needed.
Fuel Tanks - Specification Sheets
An
Efficient

Service
3 Good Reasons to Hire Celsius…
Equipment specified to your
specific application
Rapid response solutions,
24/7
No obligation site survey by our team of
technical specialists