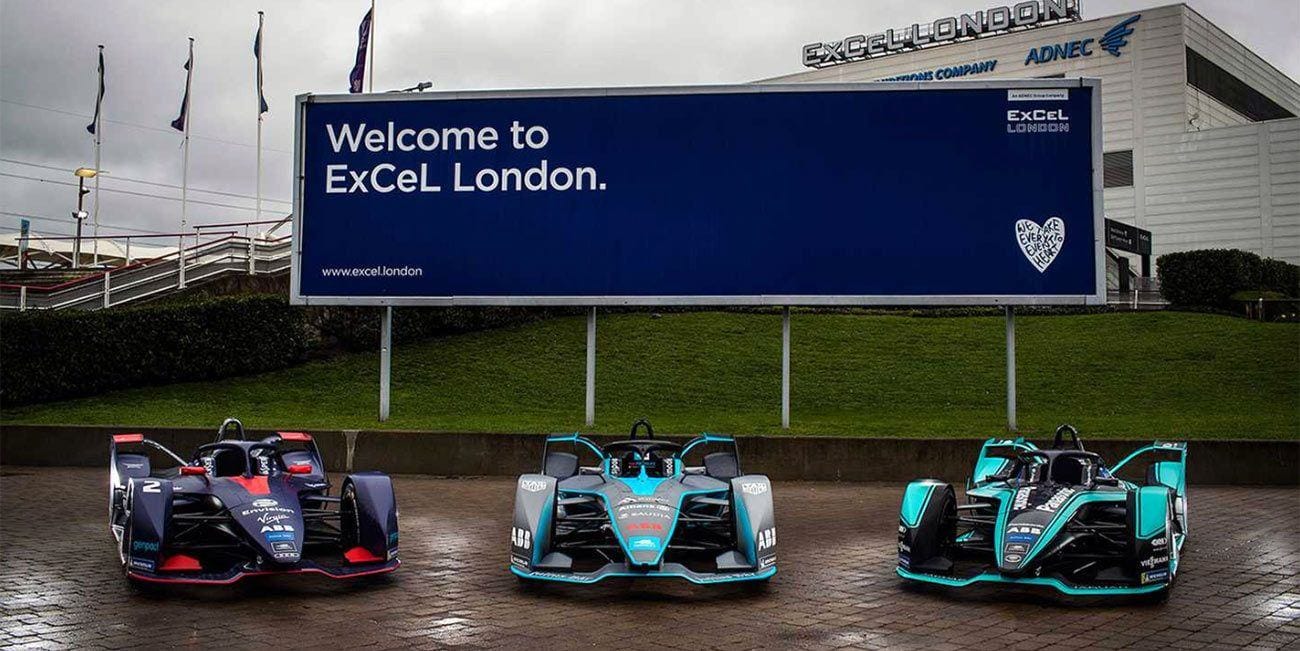 Air Conditioning at the London Excel Formula E-Prix
Celsius Hire were approached by one of our trade partners to provide temporary cooling for a large scale event.  The London Formula E-Prix at the Excel Centre required cooling for multiple applications. This included comfort cooling of the staff, data racks, race control centre and the CV19 testing labs. The project required our operatives to co-ordinate with site to install the equipment inside their modular pop-up buildings at the Formula E race track.
Following extensive team meetings prior to the event, Celsius Hire identified three different Portable AC Units that would be suitable for the environments on the Formula E project.
Air Conditioning Hire Equipment:
Once the three units were selected, Celsius Hire worked with the client on specifying the required quantities. This involved running heat calculations on the spaces, taking into account heat generated by people, machinery or computer equipment.
Being an event utilising the Excel Exhibition centre as part of the Formula E race track, it was also necessary to meet the strict set-up and dismantle schedule set by the event organisers.
In total, we mobilised and delivered to site over 100 units. They were pre-tested and safely wrapped for protection at Celsius Hire prior to dispatch to ensure smooth operation on site. In addition, due to the number of units provided, Celsius Hire provided spare units to remain on site on standby so that the client could swiftly exchange in the unlikely event of fault on the day.
Over the following few days, Celsius Hire operatives assisted with the installation of these units for Formula E . This involved running the associated ductwork, umbilical lines to the atmosphere, and any building works to the modular units that required cooling.
Our team installed and tested all 100 units. Ensuring they were operating correctly prior to the start of the Formula E race weekend. Over the weekend, we experienced no reported issues or faults with any of the units.
Lee Chard, Director, commented;
"It was a pleasure to work alongside a client on a worldwide event happening in our capital city, London. Despite Portable AC units being fairly simple in their set up and operation. This project required more than just a supply only approach. Our team worked tirelessly on site over the set up period, co-ordinating with the site at all times to ensure strict timescales were met".