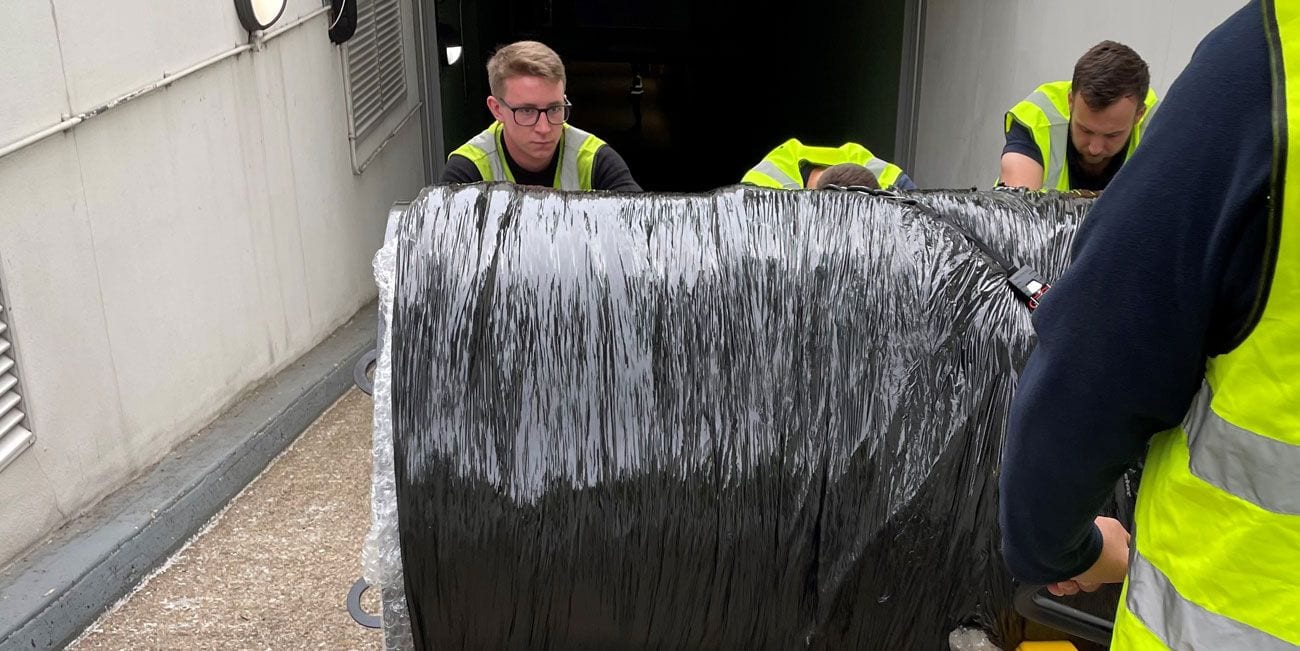 Commercial Domestic Hot Water London Apartments
Celsius Hire were challenged to provide a 300KW domestic hot water package. The client was a high-end block of apartments overlooking Hyde Park in London. Whilst, working alongside our customer to provide a solution to maintain supply of DHW while existing equipment were replaced. Due to its prime central London location and lack of clear access to the boiler plant room, the job needed to be well planned in order to overcome the logistical challenges.
Following on from site meetings with the client and building representatives, it was decided that a 300KW gas fired boiler was to be located outside the main entrance gate to the apartments, and to be positioned on a scaffold structure to protect the grounds. Then, gas and water pipework was to run down a stairwell, 3 storeys down to the plant room. 2 x 1000L hot water calorifiers were specified to provide suitable volume whilst the existing cylinders were replaced. These were to be located in the plant room. Finally, Secondary S/S pipework was to extend from the existing DHW pipework to our temporary cylinders.
Domestic Hot Water Hire Equipment:
The HIAB lift involved prior thought and considering and executed on the day in line with the lift plan provided. The boiler was lifted onto the scaffold structure provided by the client. Before the team shifted the calorifiers down the car park ramp and into the basement plant room. Then, Pipework and cable was then run down the stairwell to the plant room.
Whilst working with the client, Celsius Hire executed a smooth changeover onto the temporary plant. This ensured minimum downtime for the residents of the apartments.
During the hire, the system ran without issue throughout the hire period, easing the pressure on our client whilst they replaced the permanent plant.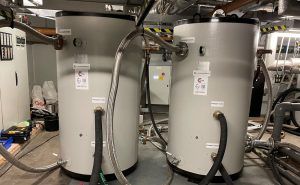 Luis Santos, Director, commented:
"It was a great job for us to be involved with, as it required us to work with the client on a seamless changeover process, to ensure no downtime on the hot water services to the building. The prior work and planning that went into the job from all parties meant that this was the case'