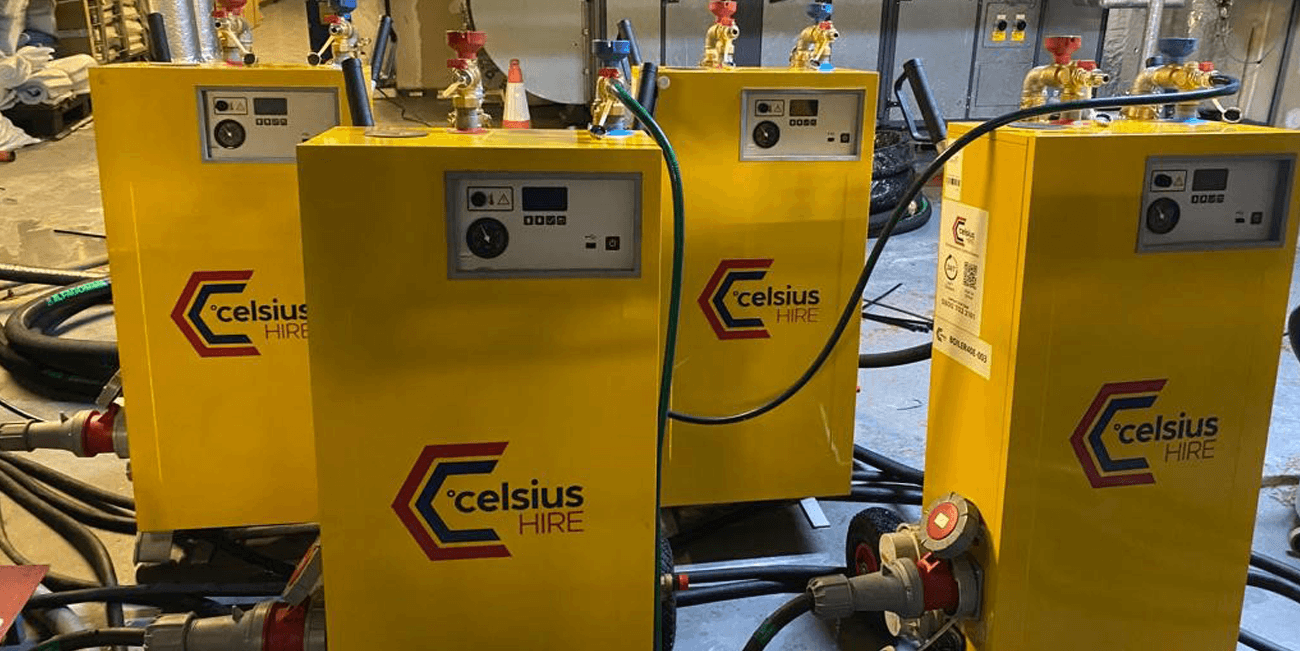 Electric Boiler Hire Package for Central London Health Club
When the gas network supplying a central London Health Club failed, the site was left with no swimming pool heating, or hot water supply.
Celsius Hire were called to site by one of our trade contractors who maintained the boilers. Within 2 hours of the call on the same day, we attended site to survey the requirement.
The main challenge was the feasibility of siting a gas or oil fired temporary boiler and then routing the hose to the boiler plant room. The health club was located within a shopping centre complex. With the plant room housing the boilers was right in the centre.
As suspected, on the survey the survey it was deemed impossible to go down the route of a conventional oil or gas fired temporary boiler. This meant that the only option for supplying hot water to the building was electric. Luckily, Celsius Hire have a fleet of 20KW & 40KW electric boilers ready for hire.
Our engineer, along with site and our client, identified a spare power supply available for the electric boiler hire. The available power was enough for 4 no. 40KW electric boilers and a circulation pump.
A connection point was also identified on the flow/return pipework for the domestic hot water circuit. We also incorporated a plate heat exchanger into our hire offering. As well as a common circulation pump, for easy integration into the system on site.
Electric Boiler Hire Equipment List:
– 4 x 40KW Electric Boiler 
– 1 x Circulation Pump 
– 1 x 200KW Heat Exchanger 
Along with the clients contractors, a plan was put in place for the enabling works, such as making the mechanical connections and installing of the power supply.
Celsius Hire attended site with a team the next day, to install and fill all of the electric boilers. Even though the power supply was not installed, this ensured that when it was live, the process of restoring hot water would be quicker.
Once the power supply was installed, all four electric boilers were switched on, and heat restored to the hot water circuit.
"It is great to be able to offer bespoke rental solutions. For some sites, particularly in Central London, outside space and easy access is rarely available. With our fleet of electric boilers, we are able to provide temporary solutions located inside the existing plant rooms. This gives us the flexibility and allows us to react quickly to all types of boiler hire requirements"