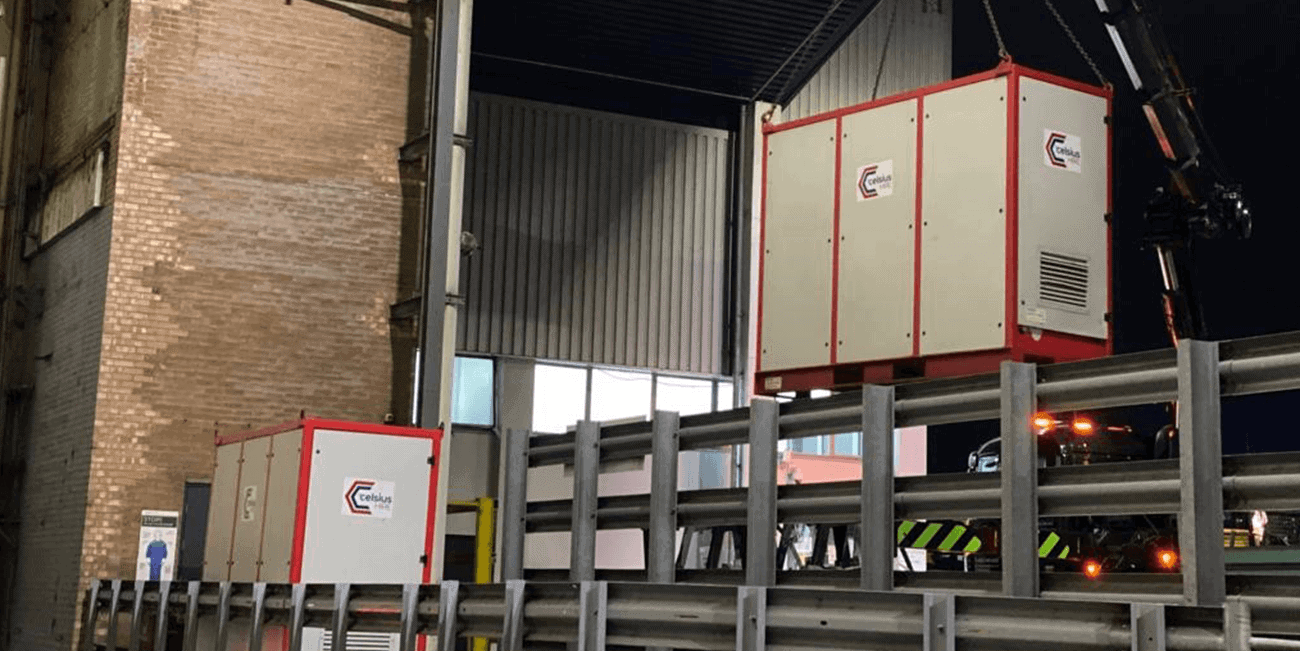 Temporary Emergency Heating for Car Manufacturer
Following a call late one evening to our Director, Lee Chard, Celsius Hire were tasked with providing emergency temporary heating at a large UK car manufacturer. The heating in their main assembly line warehouse had failed. This building was over 100 metres long and was home to hundreds of staff working night and day.
The job was challenging as we needed to get heat into the main warehouse area, but this was enclosed at both ends by other areas. Also, there was lack of available power within the warehouse to power any significantly sized electric heaters. This, as well as mounting pressure from the client to get a solution installed immediately, meant that Celsius had to react with all the equipment, transport and labour at its disposal.
Following the enquiry, Celsius Hire were on site the following morning to carry out a site survey with our client and members of the warehouse logistics team. It was decided that the best way to provide lots of heat to the space was to internally locate 3 no. large Air Handling Units, and couple these each with a Temporary Oil Fired Boiler, which were to be located outside. This posed challenges as the water pipework between these was very long and looped along at high level. Celsius Hire specified an inline booster pump set to overcome any pressure losses and ensure suitable flow across the system.
From the Air Handling Units, Celsius Hire also allowed for multiple lengths of flexible ducting. Aiming to provide evenly distributed heat along the two sides of the warehouse.
Equipment for emergency heating:
– 3 x 300KW Boiler 
– 3 x 150KW Air Handling Units 
– Interconnecting Water Flexible Pipework 
Transport and an installation team arrived on site following the go-ahead from the client to proceed without delay. The equipment was landed at around mid-day on the Friday, the client had set a deadline of the Sunday afternoon. The long flexible pipework route at height involved engineers using access equipment and existing steel supports for the flexible pipework. Power supplies were installed by the client to ensure no delay to our installation.
The team worked tirelessly throughout the weekend to ensure the system was installed and commissioned to the deadline given. The client was delighted with our turn-around and praised the speed of installation.
Lee Chard, Director, commented;
"From the moment we received this enquiry, it was clear that this job was of particular importance. Required to be executed with speed, as there was mounting pressure to keep the staff on site warm. I am proud of the teams response and grateful for the clients assistance in helping us get this over the line'