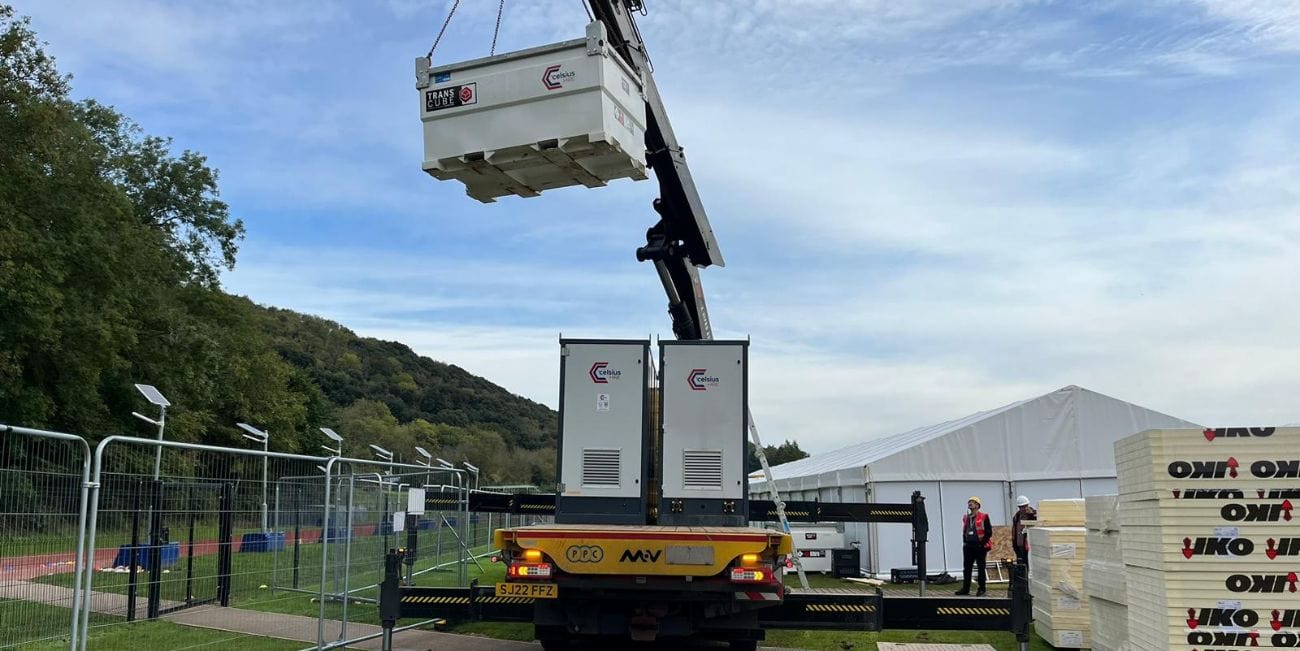 Temporary School Heating – Keeping classrooms warm this winter
Celsius Hire were called for a fast turn around school heating solution. After a school had been declared unfit to be open, a temporary school was swiftly put in place. This will remain open for students for the coming months so a temporary heating solution is essential through the winter months.
The school heating requirement as set by the client was to provide suitable heating for 20 classrooms within a temporary structure.
The team at Celsius hire are well equipped to support this kind of hire. The school heating requirement was assessed with our free site survey; assessing the heating duty and equipment required.
Once the equipment had been specified the order was placed and transport was organised. We strive to be reactive and assist emergency hires with minimum disruption and waiting times.
School Heating Equipment
We supplied essential heating for this site using two oil fired boiler units. As well as two 30KW AHUs to the school was able to support lessons going ahead for the coming months whilst works are carried out on the condemned buildings.
This long term school heating hire using AHUs has given each marquee classroom the ability to adjust temperatures as needed with individual AHU thermostats.
"It was great working on this project – ensuring that the school could still effectively run was crucial. Our team did a fantastic job with this fast turn around install. Supporting the clients individual requirements and giving an expert service throughout."