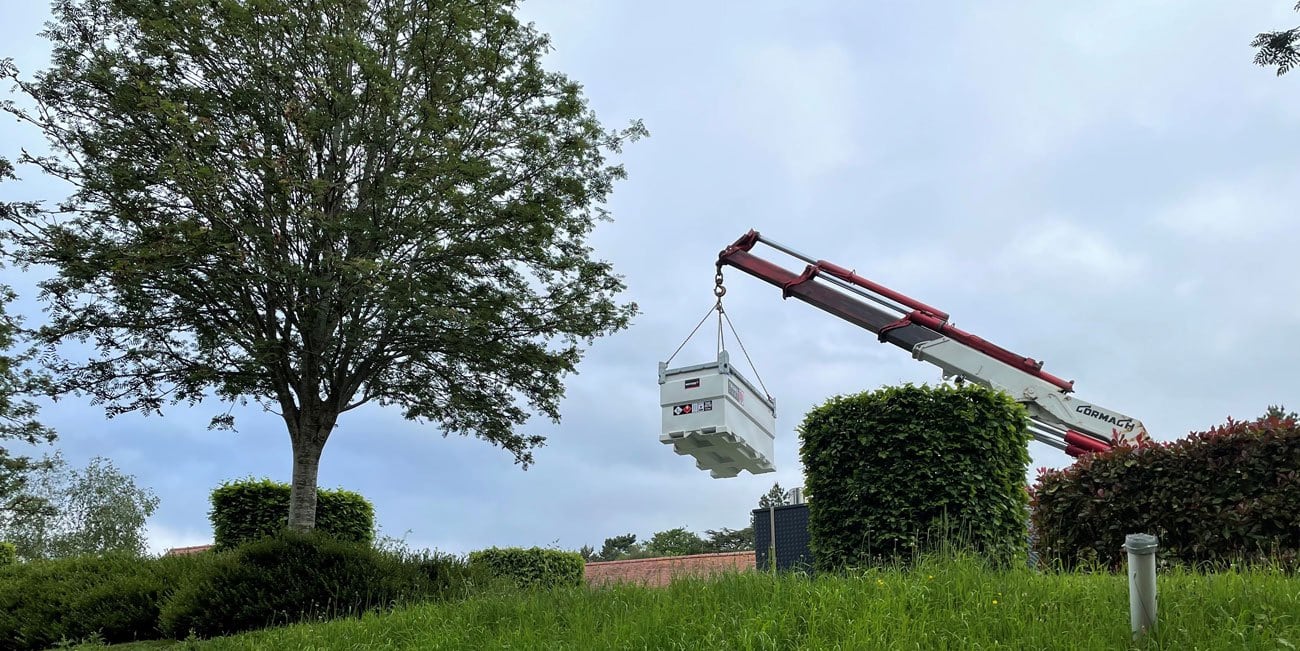 Boiler Hire Solution for Olympic Swimming Pool Complex
Celsius Hire were challenged to provide a 600KW boiler hire package for a project with an M&E contractor. This was a planned project where our client was replacing the main boilers. These boilers which serve an Olympic size swimming pool complex. The job required a complex lift into a temporary plant area from the adjacent road. Along with installation of pipework at height inside the plant room.
Following site surveys with the client and representatives from the private school, Celsius Hire identified 2 x 300KW oil fired boilers as the suitable products for this boiler hire. These were to run off low-sulphur oil as the gas supply was being modified as part of the main project. The pipework was to run from the compound outside and through the plant room at height. Then onto the flanged connections provided by the client.
Equipment for supplied Boiler Hire:
The HIAB lift involved prior thought and considering and was executed on the day in line with the lift plan provided. Then boilers and fuel tanks were lifted into the temporary plant area and then skated into their final position. Then, pipework was then run by operatives to the connections provided by the client, before a changeover orchestrated to ensure the pool temperature did not decrease too much.
As a result, the system ran faultlessly throughout the boiler hire and the swimming pool complex, not to mention, also maintaining its operation a 6 week program involved in changing over the existing boilers.
"In conclusion, this boiler hire required us to work in unison with our client to ensure a strict schedule was met. It was great to see a well planned job be executed to such a high standard.'