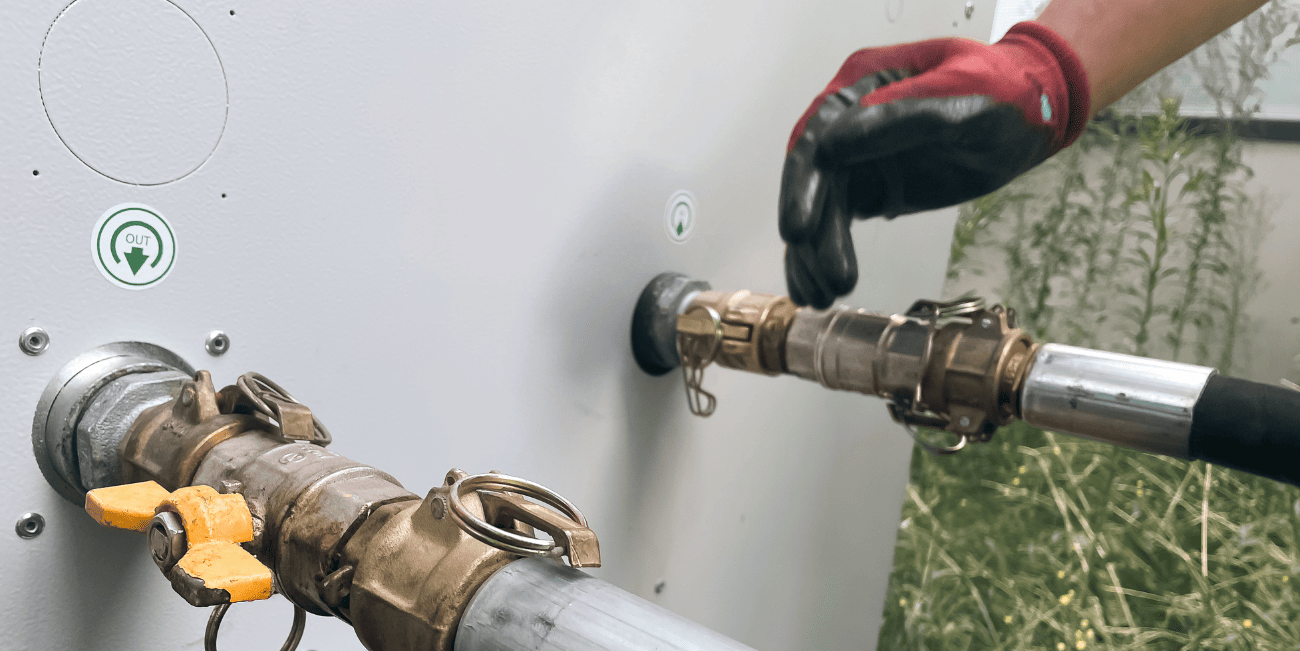 Hospital Chiller Hire – Supporting New Facilities
Our client approached us looking for a medium term hospital chiller hire. This hire would look to be supporting the expansion of the hospital facilities. Converting an old unused storage area into a new radiology facility. Having been a storage area originally there was no cooling or filtered supply and extract air movement in place. As a result, Celsius Hire were called in during the planning stages of this development. We provided a free site survey and a plan for how we could facilitate the requirements for medium term. Meaning, this hire would be until a permanent system was put in place in 2024. 
For this hospital chiller hire our team visited site to assess the requirements. Our site survey concluded we could suitably offer this space cooling with a 15KW chiller; however to provide filtered supply and extract air movement we would use two 30 KW fan coil unit. One fan coil unit to extract and the other to provide air flow. The ideal solution for the client.

Our engineers placed the small footprint chiller in a secure area behind the building and ran hoses and supply/extract flexible ductwork into the space. A very low disruption install with quick installation was carried out by our expert team. 
Hospital Chiller Hire Equipment:
As a result of the teams hard work and meticulous planning we provided a high standard of install for our client. Successfully providing exceptional cooling and fresh air to the the building.
Our hire equipment at Celsius Hire is designed to allow for a seamless hire period. This hospital chiller hire included chiller and fan coil units which are ideal for temporary installation. An all new fleet of equipment; completely serviced and maintained before every hire.
"Supporting this hire was great; start to finish the team provided a brilliant high end service. From initial enquiry, to planning, to transport, organisation and then the quick install carried out by engineers. This hospital chiller hire ran incredibly smoothly."