As we enter the heart of the winter season Director Jake Revell discusses how the team are working hard in supporting our growing customer base.
The yard is buzzing at the moment. Geoff Vidak and the guys in the warehouse are looking after new hire fleet arriving. All of our newly delivered equipment needs to be prepared for hire by the team. As well as the normal day to day tasks; picking equipment, dispatching jobs and keeping on top of stock levels of main plant and ancillary items.
New fleet arriving for the winter includes multiple oil and gas fired temporary boilers, indirect fired diesel heaters and AHUs. All of this equipment needs fitting with quick release fittings/ducting connectors before being put in the test bay prior to being dispatched on a hire. Alongside this, jobs are being dispatched on a daily basis. Supporting projects from chiller packages on ice rinks to oil fired condensing boilers on district heating applications.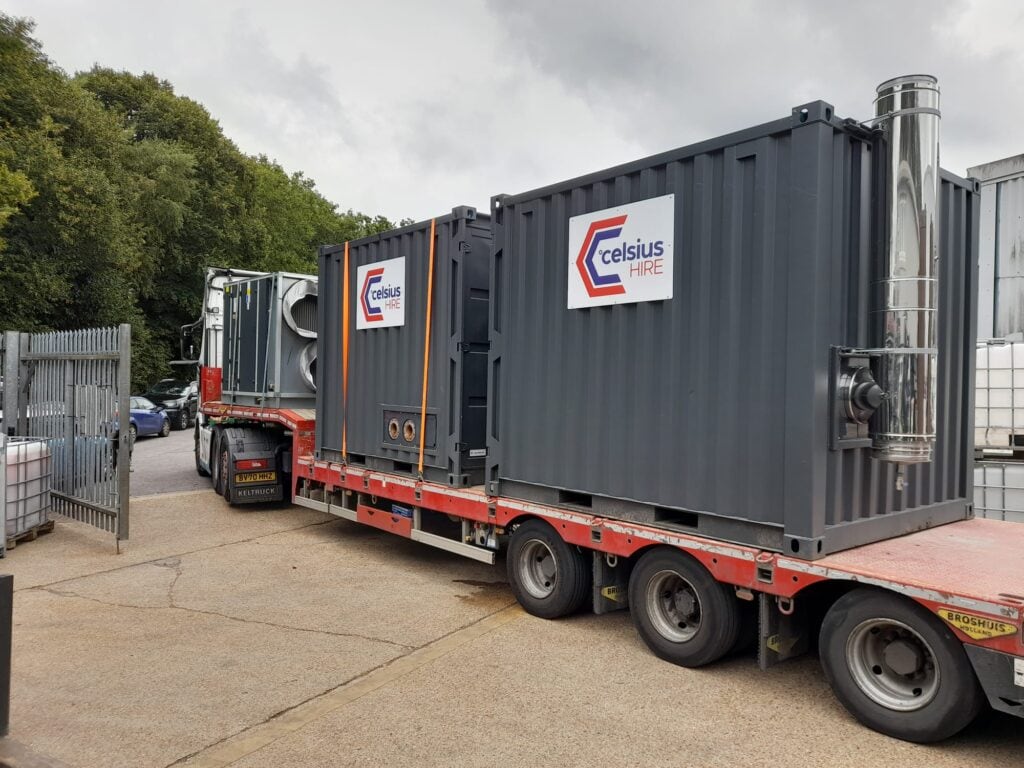 Winter Hire Season 2023
The engineering team are working around the clock, sometimes working on 2-3 jobs per day to get our hire fleet installed, serviced, and attending any unfortunate call outs as they arise. Ice rink season, whilst only for a few weeks, causes a very congested winter schedule. When you mix in installations of boilers and heaters, it results in an extremely busy time of year. All areas of the business, including the sales and warehouse teams, have been giving a hand to ensure all projects are installed and commissioned on time for our clients. Niki Thorp and the rest of the office team are as always holding the fort. Ensuring that all parts of the business run like clockwork. Organising transport, managing the schedule, and dealing with any ordering to suppliers. Just a few examples of the great administration and co-ordinating work that they do to support the company.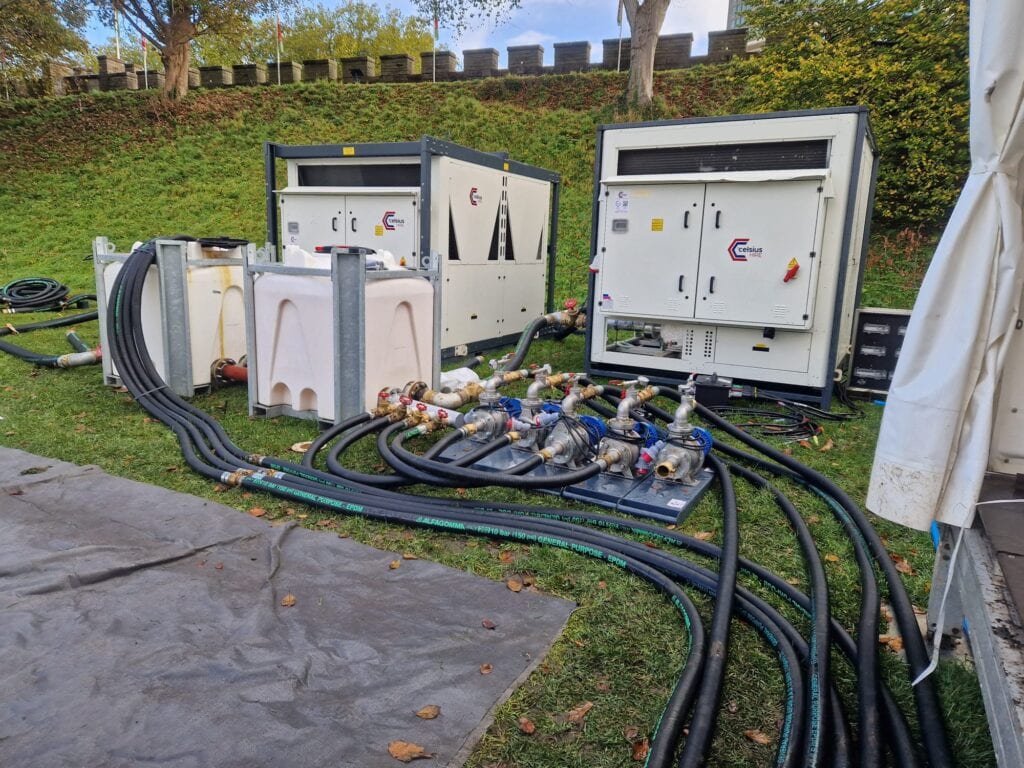 Next year – what's in store?
As we look towards the end of the year there is lots to be excited about. The last of our investment into brand new heating fleet will land at our depot. Featuring brand new 300KW boilers, 600KW boilers and 150KW indirect fired heaters to name a few.
BIG NEWS: We also have a new depot move on the horizon! Expected to be completed by the end of the year. Not giving too much away on this yet but we very excited to show it off!
We also have a Christmas party planned for the start of December. A great chance for our great team to enjoy themselves and a chance for us Directors to thank them for their hard work. With even more team members than last year we're really looking forward to having everyone together!
Here at Celsius Hire we always look ahead and that is no different this year. 2024 plans include settling into our new home in Eastleigh. As well as expanding and adding members of the team to regions across the country, and investment in lots more new hire fleet. Our chiller and boiler hire fleet will continue to be added to in line with our ambitious growth plans. All whilst our industry leading supporting ancillaries will not be forgotten about. Especially as we take on more larger projects across the UK.
All in all, it is a busy and exciting time of year for us here at Celsius Hire. The pace shows no sign of slowing as we go into our fourth year as a business in 2024… and we can't wait to show you what we have in store for 2024.