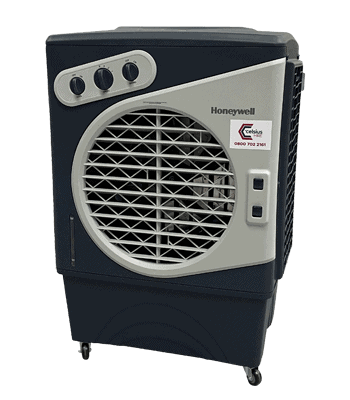 The Celsius Hire 2,600m3/hr Evaporative Cooler is a compact unit with strong airflow, ideal for use in well ventilated areas, including warehouses and offices. The EVAP COOL 2,600 requires water top up to provide the cooling effect. This can be done by either connecting a constant mains water feed for via the 60L internal water storage tank.
Internal Storage Tank Volume
Electrical Supply Voltage
Celsius Hire offer a range of Air Conditioning Units suitable for multiple industries and events. Take a look at our best selling Portable AC products for hire or get in touch for more information.  
3 Good Reasons to Hire From Celsius…
Equipment specified to your
specific application
Rapid response solutions,
24/7
No obligation site survey by our team of
technical specialists
Ask Celsius Hire for a quote
Our knowledgeable team will be in touch without delay…